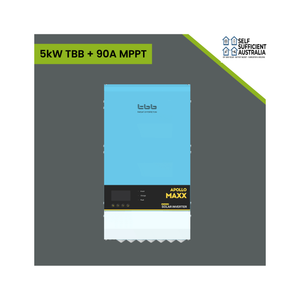 TBB Sale On Now! - Huge Savings
Plug and Play & Pre Wired Offgrid Solar Systems
Solar Pumps For Domestic & Irrigation Use - Wind Turbines
Battery Backup For Your Home !
Self Sufficient Australia - Queensland owned and operated !
Specializing in Complete Off Grid Solar / Wind Power Systems & Solar Powered Pumps - Excellent brands, Real customer service and Great warranty. 
Official Victron, Schnider & TBB Power Supplier!
Pre-designed system, or customised? You choose:
We have a range of stand-alone systems which are designed for purposes such as powering a:
Shed
Tiny House
Medium House
Large House
Caravaning
Boating
and everything in between.
We also offer customisable listings which allows you to tweak your inverter, battery banks and the amount of solar panels to suit your budget.
Just as importantly, our customisable listings ensure we can tailor-make a system to your requirements. Because of this commitment to customisation, we see fantastic results for our valued customers.
Call, Message or email for any Questions, Advice or Quotes.
admin@selfsufficientaus.com.au
'Don't be caught unprepared, Become Self Sufficient today!'